We have the Answers for all your Property Management needs...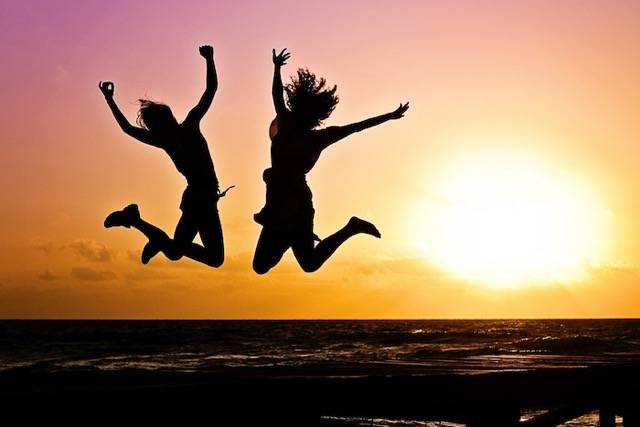 What types of Real Estate in Boston do property management companies oversee?
Property managers manage all types of Real Estate, including but limited to: Boston area homes, high rise buildings, multi family apartment buildings, condominiums, retail and commercial stores, offices, industrial properties, time share and short term furnished rentals, bed and breakfasts and storage facilities. Boston property management knows how to assist you in all your Real Estate Management needs.
Why should I hire a professional property management company in Boston MA, or real estate management company, to manage my rental and income producing property?
Often times, many landlords are too busy focusing on their core competencies or businesses and lack the time or serious expertise needed for day-to-day management of their properties. This is where Boston Property Management can help!

In short, our property managers save your significant amounts of time and energy because they are experts in all areas above. We have over 12 property managers in the Boston area that work closely as a team and make sure you are provided with round the clock coverage so you can sleep easy! It is not uncommon for us to address emergency issues at a property 24 hours per day.
I live greater than 20 minutes from my rental properties in the Greater Boston Area. Does it make sense for me to hire a property management company?
Having a local Boston property manager keeping an eye on your rental property can often make all the difference in the world so that you know we are watching over your tenants and taking good care of it. Our Local property managers and real estate agents live in the area and are often driving by your properties quite frequently. Working as a team of eyes and ears they tend to spot problems sooner and correct them more efficiently. It is not uncommon for our property managers to notice trash or other issues with the property during a ride past your property and then immediately stop and address the problem.

Lots of landlords in the Greater Boston area receive excessive amounts of trash and related tickets, and our property managers are experts in making sure that you are not watching your income wasted through either tenant negligence or someone dumping debris onto your property. Living far away from your property can often be excessively time and fuel inefficient. Having to get up in the middle of the night and make a long drive to deal with a daunting property emergency that could take hours to fix can often wreak havoc on your productivity and work life. Our expert property managers do their jobs full time and real estate in their sole focus and passion. Working closely as a team, they assure that their is always coverage for your property. You can focus on what you do best!
Can a Boston area property manager help me acquire and maintain good tenants?
Good tenants that often pay top rents will only secure a property if they know that there is an experienced property manager addressing their needs. There are lots of busy people in the Boston area that do not want to be constantly calling their landlords and never getting any assistance. Often times we find frustrated tenants that would gladly pay more rent for some form of fair assistance with their needs. Numerous quality tenants dislike having to repeatedly call about property issues going unresolved because it makes them unproductive, and it also tends to make them want to move out or break their lease.

Boston Property Management works closely with over 100 real estate agents to be there with them on their showings and/or discuss in detail all the finer points of the properties and what kind of service they can expect from us. We go that extra mile in property management because we know what our tenants expect for service and we know how to provide it in the most cost efficient manner.

Our property managers in Boston handle all aspects of the leasing process from initially showing the property, to negotiating and signing the lease agreements and appropriate addendums, to dealing with their maintenance and repair questions, to gathering their rent payments. We focus on making your real estate operate more efficiently and streamlining and coordinating all these services for you under one well run structure. We are happy to provide you with numerous landlord references! There are a significant amount of our customers that have enjoyed actually making more money than they ever had before with their real estate and in the process got the best management included!
Can a professional property manager in Boston help me avoid problem or bad tenants?
Typically bad tenants with a history of causing problems for landlords will target owner-managed rentals because they can't make it through our keen requirements of: checking previous tenancy, employment, background and credit checks. Problem tenants know that when a property is for rent by owner the rent there is often significantly less (if any) real scrutiny of their previous renting history.

There are serial bad tenants out there that know how to prey on unsuspecting landlords and often purposely create problems with the property in order to avoid paying rent. The best way to avoid having bad tenants is to do thorough screening upfront, and our property managers are the best in the business of making sure we get you only quality tenants that do not have previous rent paying or eviction problems.
How does a Boston property manager show and market my property?
Our Boston area property managers our keenly focused on the showing and marketing of your properties. Our property managers work with the latest technologies deployed to assist in renting your property in the most efficient manner possible. We provide both digital and video cameras to quickly display and document your property to prospective tenants. It is not uncommon for our property managers to gather extensive pictures and videos of your property and do virtual tours for prospective tenants prior to them visiting the property.

We know how inconvenient it is for you to take time to repeatedly show your property, and to deal with potential renters who often do not show up on time (if at all) for their appointments. Our property managers use the latest technologies to provide as much digital information as possible in advance so that when they book an appointment there is a much higher chance they will rent it without having to show the property 50 times. This further reduces stress on both the existing tenants living there through less walk through and also reduces the amount of time and fuel expended to show the property.

We have the most technologically advanced property managers through partnering with high tech real estate companies that know how to provide copious amounts of virtual tours and digital photos. We know how to get your property rented for the highest rents possible! Let us give you back the countless hours you have lost in trying to show your property. It is our full time job and core business to show your properties seven days per week and get them rented.
Can a Boston property manager help me with financial details?
Our Boston Property managers can handle all the financial operations of your property. We maintain the highest standards in making sure that your rent is collected and that mortgages, taxes, insurance, maintenance bills and payroll are paid promptly. We are also happy to assist you with managing your Condominium in community associations. We can also help you in any manner possible with how you would like to be assisted in paying your bills in regards to your property.

We can provide building owners and condominium groups financial statements and income planning to set aside monies for future major upgrades and deferred maintenance for buildings. Our property managers can design a plan specifically for each of your properties that puts you on the right financial plan to maximize your monies and protect your investment.
Can a Boston property manager help me with administrative operations?
Our Property managers constantly negotiate contracts and deploy both inhouse and outsourced services for: interior and exterior cleaning of building common areas and individual units, full landscaping and grounds keeping, trash removal, security, towing of abandoned or illegally parked cars and other services. We vigorously screen our contractors and award our business out to those that provide not only the best pricing but also the finest work in a timely manner. We work with dozens of Boston contractors, plumbers and electricians and recommend to the owners which bid to accept based on numerous unique factors inherenit to the their property and situation.
Our Boston property management specialists closely monitor the work of contractors and servicemen. We quickly investigate and resolve complaints from: landlords, residents and tenants when services are not properly provided. Many of our skilled managers also buy supplies and emergency equipment for your property and make arrangements with specialists to open doors for them and provide round the clock access to the property maintenance staff. We document all work and can keep all the proper paperwork for you!